David Cook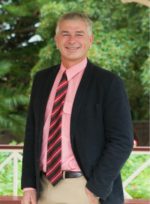 Principal/Auctioneer
Real Estate is a people business; an ability to listen, communicate, stratergise and successfully negotiate is the key to success. It is no wonder David's incredible rise in the Real Estate business has evolved and achieved success year after year.
David has previously lived in Streaky Bay, Wudinna, Cleve, Adelaide and Clare. David is now Principal of Elders Real Estate Barossa, working in the Barossa Valley and Mid North areas.  Real Estate sales have come naturally to David who has excelled in his chosen profession for the past 14 years.
David was a boarder at Prince Alfred College, a vibrant person, whose passion for people led him to the hospitality industry where he ran/owned several hotels including the General Havelock Hotel and Maid and Magpie. Over the past 20 years, David has been involved in viticulture, wine making and established a wine label.
David's people skills along with hands on knowledge of the West Coast/Mid North/Yorke Peninsula/Gawler/Barossa rural areas has proved to a very successful formula. Selling residential homes, broad acre land, business premises sub divisions and vineyards. A regular monthly top performer in real estate, his honest approach enjoys positive outcomes.
Professional Qualifications:
Associate of the Real Estate Institute of South Australia

Member of the Auctioneers and Appraisers society

Licensed Land Agent

Licensed Auctioneer

Commercial Leasing Agent
Communication, marketing and negotiating skills all add to a successful formula.
David regularly auctions rural properties, and assists with negotiating successful outcomes, a skill that has been enjoyed my many happy vendors. In his spare time, David loves to fish, hike, mountain bike, camp and play social tennis. 
Your Partner in Real Estate
(08) 8562 2883
(08) 8562 4803
0419 837 361
After Hours: 0419 837 361
David's Awards

2017 No 3 Office for Gross Commission - SA/NT

2017 No 3 Office for Settled Sales - SA/NT

2017 No 1 Principal for Gross Commission - SA/NT

2017 No 1 Principal for Settled Sales - SA/NT

2017 No 1 Auction Lister - SA/NT

2017 Elite Status for Excellence