Nicola Telke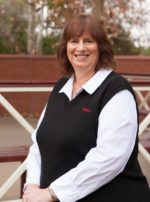 Property Management
Nicola's professionalism, constant communication and attention to details streamline perfectly with Elders established reputation as a progressive and enthusiastic Real Estate Firm.
With a strong aptitude on current Government Legislation and Compliance, Nicolas ensures that your rental property is in the safest, most highly skilled hands.
Nicolas has worked in the industry for 9 years and comes from a Front-Line Management background. With 9 years up her sleeve in Property Management, Nicola has wasted no time in illustrating her capability within the industry. She has been recognised on a State and National level for her Property Management Achievements and ranked the number 1 Property Manager for South Australia and Australia for the Elders Group.
With flair for creativity complimenting her driven personality, Nicola has achieved this recognition by staying extremely task-focused, implementing innovative policies and procedures, whilst remaining constantly positive and enthusiastic. In addition to her administrative skills and her inter-personal skills; Nicola lives and breathes customer service and wholly understands the different types - and needs - of investors to capitalise on returns.
Dedicated, hard-working and always courteous, Nicola can manage people and she can manage property; she has a well-earned title as our Senior Property Manager, ranked Number 1 in Australia!
Your Partner in Property Management
(08) 8562 2883
(08) 8562 4803
(08) 8562 2883
After Hours: N/A
Nicola's Awards

2016 No 2 Property Management Office, No of Lettings

2017 Property Manager of the Year - National

2017 No 1 Property Management Office for Growth - National

2017 Property Manager of the Year - SA/NT

2017 No 1 Property Management Office for Growth - SA/NT