Nicola Telke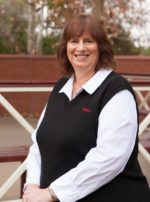 Property Management
Nicola's professionalism, constant communication and attention to detail streamline perfectly with Elders established reputation as a progressive and enthusiastic Real Estate Firm.
With a strong aptitude on current Government Legislation and Compliance, Nicola ensures that your rental property is in the safest, most highly skilled hands.
Nicola has worked in the industry for 11 years and comes from a Front-Line Management background.
With 11 years up her sleeve in Property Management, Nicola has wasted no time in illustrating her capability within the industry.  She has been recognised on a State and National level for her Property Management Achievements and ranked the number 1 Property Manager for South Australia and Australia for the Elders Group.
With a flair for creativity complimenting her driven personality, Nicola has achieved this recognition by staying extremely task-focused, implementing innovative policies and procedures, whilst remaining constantly positive and enthusiastic.  In addition to her administrative skills and her high inter-personal skills; Nicola lives and breathes customer service and wholly understands the different types - and needs - of investors to capitalise on returns. 
Dedicated, hard-working and always courteous, Nicola can manage people and she can manage property; she has a well-earned title as our Senior Property Manager, ranked Number 1 in Australia!
Your Partner in Property Management
(08) 8562 2883
(08) 8562 4803
(08) 8562 2883
After Hours: (08) 8562 2883
Nicola's Awards

2016 No 2 Property Management Office, No of Lettings

2017 Property Manager of the Year - National

2017 No 1 Property Management Office for Growth - National

2017 Property Manager of the Year - SA/NT

2017 No 1 Property Management Office for Growth - SA/NT