Shari Rakic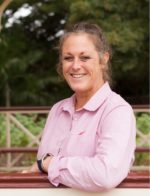 Business Manager
Over a 25-year career, I have developed my professional practice to include administration and office management, as well as operational leadership. Having spent much of my career in the heavily-regulated real estate sector I have a strong understanding of how to develop administrative systems and processes that are sufficiently robust and scalable to deliver on commercial objectives and comply with regulatory expectations.
In 2011, I undertook a department manager's role to review and transform all operational systems and processes prior to moving on from a significant franchise group, and also to further develop their rent roll, ensuring compliance to become the largest and most successful independently operated Real Estate office outside of the Adelaide metropolitan area.
2014 with a year spent away from the Real Estate industry, awakened a need to pursue my passion. Property Management is something that runs hot in my blood stream, so with the opportunity to join Elders Real Estate Barossa, both passion and career objectives were met.
I look forward to working with you to create wealth. This after all is why we are in the business. 
Your Partner in Real Estate
(08) 8562 2883
08 8562 4803
N/A
After Hours: N/A
Shari's Awards

2016 No 2 Property Management Office, No of Lettings